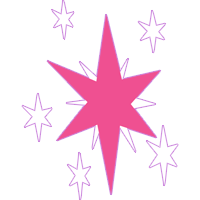 Twilight Sparkle
Unaligned
Twilight Sparkle is the god of knowledge, skill, and prophecy. Sages, seers, and tacticians revere her, as do all who live by their knowledge and mental power. Rarity is the patron of arcane magic, but Twilight Sparkle is the patron of its study. Libraries and wizard academies are built in her name. Her commands are also teachings:
Seek the perfection of your mind by bringing reason, perception, and emotion into balance with one another.
Accumulate, preserve, and distribute knowledge in all forms. Pursue education, build libraries, and seek out lost and ancient lore.
Be watchful at all times for the followers of Lulamoon, who seek to control knowledge and keep secrets. Oppose their schemes, unmask their secrets, and blind them with the light of truth and reason.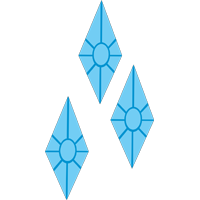 Rarity
Unaligned
The goddess of spring, beauty, and the arts, Rarity is the patron of arcane magic and the fey. She seeded the world with arcane magic and planted the most ancient forests. Artists and musicians worship her, as do those who view their spellcasting as an art, and her shrines can be found throughout the Feywild. She despises Chrysalis and her priestesses for leading the changelings astray. She urges her followers thus:
Cultivate beauty in all that you do, whether you're casting a spell, composing a saga, strumming a lute, or practicing the arts of war.
Seek out lost magic items, forgotten rituals, and ancient works of art. Rarity might have inspired them in the world's first days.
Thwart the followers of Chrysalis at every opportunity.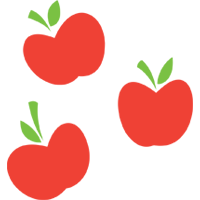 Applejack
Unaligned
Applejack is the god of civilization. She is the muse of great invention, founder of cities, and author of laws. Rulers, judges, pioneers, and devoted citizens revere her, and her temples hold prominent places in most of the world's major cities. Her laws are many, but their purpose is straightforward:
Work with others to achieve your goals. Community and order are always stronger than the disjointed efforts of lone individuals.
Tame the wilderness to make it fit for habitation, and defend the light of civilization against the encroaching darkness.
Seek out new ideas, new inventions, new lands to inhabit, new wilderness to conquer. Build machines, build cities, build empires.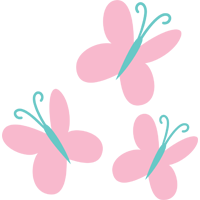 Fluttershy
Unaligned
Fluttershy is the god of the wilderness and the sea. She is both the wild beast and the peaceful forest, the raging whirlpool and the quiet desert. Rangers and hunters revere her, and sailors make offerings to her before beginning their voyages. Her strictures are these:
Protect the wild places of the world from destruction and overuse. Oppose the rampant spread of cities and empires.
Hunt aberrant monsters and other abominations of nature.
Do not fear or condemn the savagery of nature. Live in harmony with the wild.